How to split a zip file into parts
One of the easiest tools to help upload files of large sizes or keep them on the hard drive in an organized way,
This is the process of compressing without taking a large portion of the hard disk.
You can reduce and share the size of your compressed files to protect them from infection with some viruses.
However, the explanation here is related to the partitioning of large files by WinRAR
We rely on WinRAR for this explain
As mentioned above, it is one of the most widely used file compression programs around the world.
You can edit and create archive files in different formats, and here are some of the formats that the compression program can handle,
"CAB, ARJ, LZH, TAR, GZ, ACE, UUE, BZ2, JAR, ISO, Z, 7Z archives. "
How to use the compression program is very easy and does not require many clicks and effort.
Only, after downloading and installing WinRAR on your computer,
Choose the file you want to split into smaller sizes,
Then perform the steps below on the file:
Right-click on the file
Choose from the list "add to archive"
Click on "General"
Under the "Split to volumes, size" section, select the format, either rar or zip, as desired
Enter the size of the first file and click ok
how zip files are divided into parts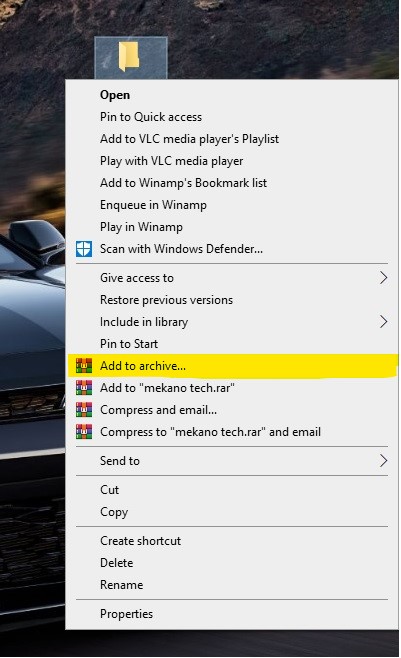 After that, click on "General", and then select the format of the first part of the file, either rar or zip,
Under the "Split to volumes, size" section, enter the file size as desired.
For example, if the file is 100 MB to split it into 5 parts, the area of one part should be 20 MB,
As shown in the picture.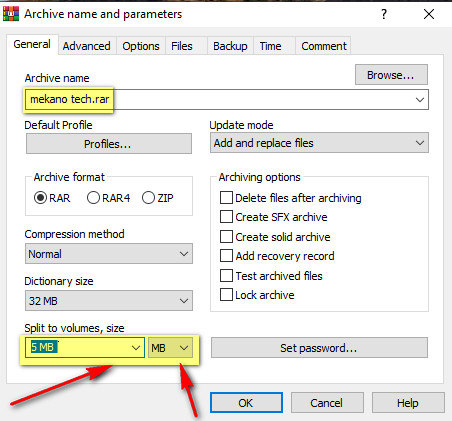 Once the above step is applied, the program splits the file into several parts.
Notice
You have to collect all the files in one place,
WinRAR collects these files again together.