5 free tools to download videos from YouTube
If you are experiencing intermittent internet connectivity when watching YouTube clips, the best way to solve this problem is to download these clips directly to your computer for viewing entirely via some YouTube download tools.
Please note that the use of this method may be unlawful with copyrighted videos, in addition to the terms and policies for publishing to YouTube itself, or any other publishing and ownership policies and rights.
Here are 5 free tools to download YouTube clips:
1- 4K Video Downloader:
4K Video Downloader features a simple and easy to use interface, and allows you to customize it according to your desire, such as: choose the format, video quality, and folder of files saved in your computer, in addition, to support 360 ° video download, with the ability to download complete playlists with no more than 24 simultaneous videos.
2- Free Download on YouTube:
Free Download on YouTube: provides an easy and fast way to download clips from YouTube. All you need to do is copy the URL of the video you want to download and copy it in the box on the tool screen, then click the Download button on the right side of the search box.
The tool supports choosing the right video format and quality for you, as well as the ability to convert the video file into various formats, and transfer videos automatically to applications like iTunes, but the only downside is the limited download of videos throughout the day.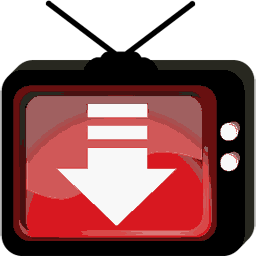 3- Y2mate.com Tool
If you do not want to install a separate program on your computer to download clips from YouTube, you can use the Y2mate.com web tool, providing an easy-to-use interface, and once you open the site in the browser, it will find a simple search bar, allowing you to search for clips Online video, or paste the YouTube video URL.
In addition, the tool allows you to choose the video clip format while offering several options for the size of the video file; To help you choose the right size for you, remember that this tool is designed to download one video at a time, and does not work with bundled downloads.
4- WinX YouTube Downloader
WinX YouTube Downloader gives you an easy way to download clips from YouTube by copying and pasting the URL into the search box, the tool is able to automatically detect the resolution, format, and size of the video, then quickly gives you options to adjust these specifications to suit you.
In addition, it supports downloading playlists of more than 300 URLs at one time, maximizing download speed if needed, support for downloading 4K video clips, downloading live streaming videos to YouTube, and more.
5- iTubeGo YouTube Downloader:
ITubeGo allows you to download, save and manage clips from YouTube, or listen to them from more than 10,000 streaming sites, including YouTube, with many options to customize and support multiple video and audio formats and download complete playlists with one click.
The tool also supports fast downloads, provides you with multitasking features, and control video download speeds. The app is also available for Android and macOS users.