5 scams on Instagram 2020 and how to avoid them
Instagram has become one of the most popular social networks in the world in a short period, but with this popularity there are a lot of fraudulent operations associated with it, and you should be familiar with it to protect yourself.
Here are 5 of the most common Instagram scams and how to protect yourself from them:
1- Placebo followers:
Fake followers are people who have a large number of followers, and are able to achieve significant financial income by promoting brands in their posts,
so the fraudsters focus on that to entice you by providing services that can boost or quickly follow your number of followers.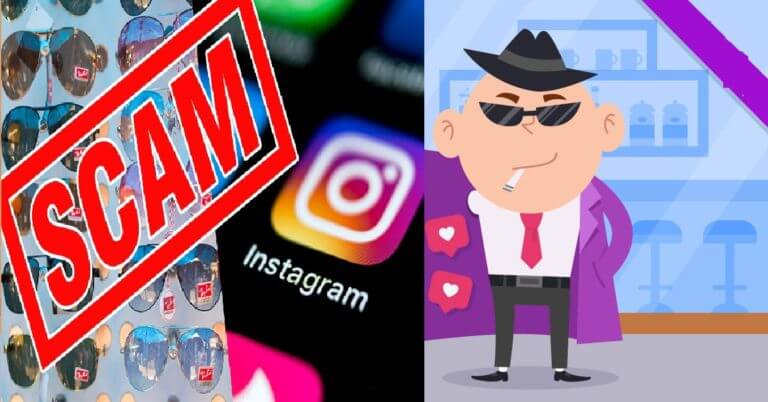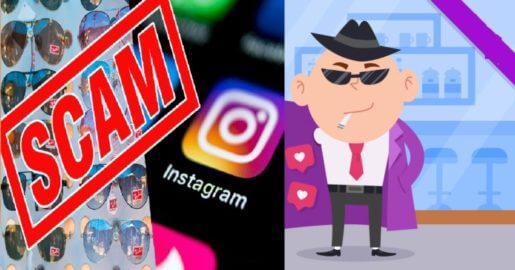 These services often work as advertised, but the consequences can be severe, as the reasons for this poor approach to building your followers include:
 These service providers may pay real people to follow you, but the participation of these followers will be very low because they may not care about what you post.
 Most of the followers will be from countries that do not speak your language.
 Some of these accounts may be fake, and rarely share or use Instagram actively.
 The platform tightly links these fake accounts, and if it is discovered that you bought fake followers, the fate of your account may be dangerous.
How to protect yourself: Never use the services of your rapidly growing followers, because building a good reputation on Instagram requires a lot of work and constantly posting good content.
2- Create fraudulent accounts:
Predators try to capture their victims by creating fake accounts in the form of a popular profile for more attraction and abuse, then if you doubt the reliability of the account that communicates with you because of the image, you can try to verify this in several ways, including:
Search for the image in Google Images to see its original source.
 Searching for the famous person on Instagram to make sure there is no authenticated account for him, and if you find a documented account for him, this means that the other person is impersonating him.
 If an email is sent to you, search for the Google email address to see any complaints from other Instagram users.
How to protect yourself: Although it may be fun to meet a new and famous person in his field, you should never trust anyone who writes for you to make sure he is a real person and not someone else impersonating him.
3- Financial fraud operations:
One of the newest Instagram financial scams is that scammers are attracting users to send money, and they are inspired to invest.
How to protect yourself: You must follow the rule that says: If something looks too good to be true, it is usually a hoax, so don't send your money to these scammers.
4- Phishing Operations:
The way the Instagram scam works is to send you an email telling you that your Instagram account is in danger, and that you must log in to protect it, with a link you must click on to go to a fake login page for the platform designed for the original search.
How to protect yourself: Never interact with a message of this type directly from your email, always open an Instagram account in a web browser, log in, and check any messages in your account, if you do not find anything, make sure that the email is an attempt to steal Your personal information.
5- Misleading and False Commercial Ads:
When it comes to advertising on Instagram, you'll find that there are very few misleading or false ads, and most of them come as ads for low-quality products to entice users to buy them.
How to protect yourself: The obligation to buy products from well-known companies or brands.