5 tricks iPhone users should know
You might be a new iPhone user or owner of this phone for a while, but maybe you didn't know you, maybe there are many tricks that can make it easier for you to use some features and do some tasks in a simple and concise way on this smart device.
Apple developers have already thought about what users can do repeatedly and offer solutions that can help make iPhone use and benefits accessible to everyone.
On this topic, we will learn about 5 tricks iPhone users know about doing many tasks in perfect way and fast.
1- 5 tricks iPhone users should know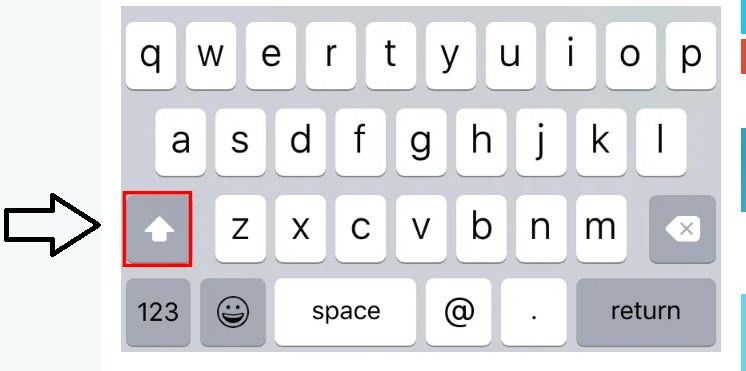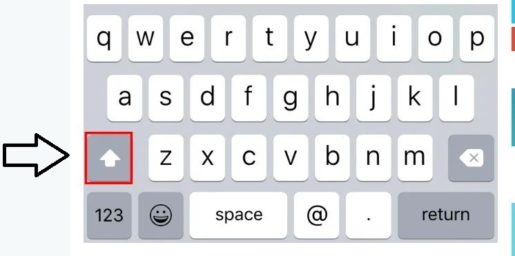 1- The use of large Latin letters continuously.
 If you want to write in large Latin letters and do not want to press each time the arrow button that indicates writing a large letter, then know that there is a solution that you can resort to when needed.
 In this case, you can select the capitalization mode to continue writing without problems.
 To do this, you only need to quickly press twice in a row to quickly press the arrow key responsible for capitalizing on the iPhone keyboard to take advantage of this feature.
 After doing this step, you will notice that a line appears under the arrow, which means that you can write large Latin letters continuously.
2- Take a picture of your phone screen
 Who among us did not want the moment to take a picture of his phone screen, we all went through this experience
But many don't know how to take a picture of a screen on their phone, especially on iPhones,
 If you are one of them, know that the method is simple, as it is sufficient to press the Home button and the Restart button at the same time to get the image you want and that will be saved in your smart device.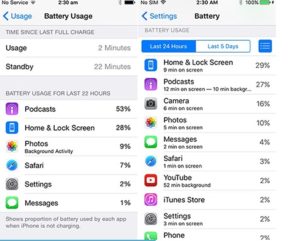 3- Learn about the applications that drain the battery
There is no doubt that the most common thing that smartphone owners in general and iPhone users in particular suffer from is the battery problem and its quick depletion.
Among the common things that run out of battery are some common applications that need a lot of energy.
To know my dear reader, which applications use the most energy, just enter the settings and press the battery.
You'll find a list of the most popular and depleted iPhone battery apps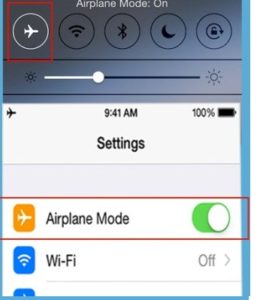 4- How to charge your iPhone faster
You may be in a hurry and need to charge your phone's battery as quickly as possible, which can be difficult, especially if we know that smartphones are taking enough time to charge.
– To deal with this issue, there is a simple trick that iPhone users can rely on to charge their devices faster,
The method is to put the phone in airplane mode, which helps to save energy by not using many features of the phone at the time of charging, so the phone charges faster.
5- Take pictures on the headphones
Often times you need to take a picture and you need to be a little far from the phone which makes you in real trouble especially if you want to take a picture with many people at the same time.
There is a simple trick that you can use to rely on headphones, how is it?
All you need to do is connect the headphones to the phone and open the camera app, after everything takes its place all you have to do is press the increase or decrease volume button to take the picture.
The end :
These were 5 tricks iPhone users could try, especially those who just got a smartphone of this type.
Dear reader, we'll give you more tricks in articles and other topics in order to get to know this smart device, which many think working on it is kinda difficult and totally different from Android system.