6 new features in iOS 14 not announced by Apple during the conference
Apple announced on Monday the iOS 14 operating system, which includes a variety of new features, including iPhone home screen redesign, better user interface elements, a new way to automatically organize applications, and improvements in voice assistant (Siri) ), In addition to a new translation app, the ability to unlock your car using the iPhone.
But there are other features in the system (iOS 14) that Apple did not mention during the system announcement event. For example: Apple has added in the Health app a new feature called (Sleep) that allows you to track and set sleep goals, and other hidden features that you can try after installing iOS 14.
Here are 6 new features in iOS 14 that Apple didn't announce during the (WWDC 2020) conference:
1- Photo privacy control:
IOS 14 adds a new control when allowing third-party apps to access your photo library, which means that when a third-party application requests access to your photo library, you can now choose to give it access to only specific images.
For example: If you share an image in the Instagram app, you will be prompted to consent to permission to access the photo library, and here you can choose to allow limited access or full access.
If you choose (limited access), you can choose to share only specific photos with the application that requests access to the photo library, but if you choose to give them full access, you will be able to access all the images saved on your phone.
2- Take pictures faster with an iPhone:
Apple's website indicates that iOS 14 is adding enhancements to the camera app for faster performance from one shot to another, with a new setting to prioritize photography faster, and the camera can adjust how images are handled intelligently so you can shoot faster and never miss a shot.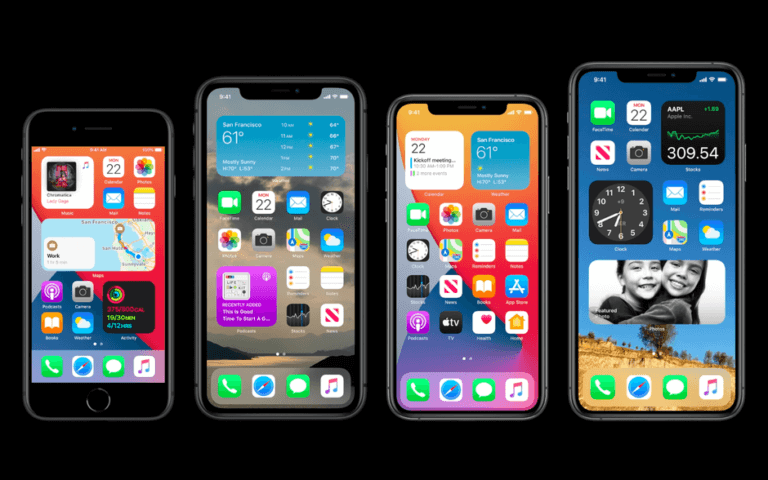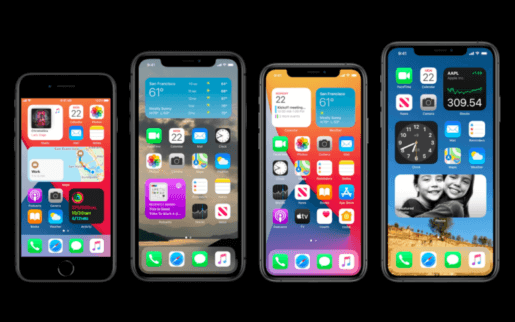 3- Quick Switch in Video Mode:
On iOS 14, video recording on all iPhone models will be easier thanks to the fast switch feature that allows you to change things like: video resolution and frame rate within video mode.
iPhone XR, iPhone XS, and iPhone XS Max – along with the new iPhone 11 series phones – support (QuickTake) feature that allows you to record video in photo mode.
In iOS 14, a new option allows you to take consecutive pictures by pressing the Volume Up button, and you can also capture video in Photo Mode using (QuickTake) on iPhones that support it using the Volume Down button.
5- New features in (Voice Memos App):
IOS 14 introduces new tools for organizing audio recordings in the Apple Voice Memo app, which allows you to reduce background noise when recording with a single click. To improve the sound quality in the recordings.
Smart Folders also collect favorite records, automatically record Apple Watch, and you can mark recordings as favorite. So you can quickly access it later.
6- (Back tap) feature:
In iOS 14, Apple added a new feature to the accessibility feature called Back tap, which allows you to perform various actions by tapping the back of the iPhone. For example: You can choose different feature actions, such as moving to the iPhone's home screen when double-clicking on the back of the iPhone.