Check Wi-Fi signal strength on Windows 10 PC
Wi-Fi signal strength depends on many variables that include but not limited to the location of the router, the number of devices connected to the network, bandwidth, and even the design of your home or workplace because unlike cellular connections, even solid things can affect walls and shelves Sometimes it sticks to your Wi-Fi signal due to limited access and hardware restrictions.
Fortunately, if you are using Windows 10, you can check if the Wi-Fi connection is weak or unstable check for the reason, is it due to a problem with your internet service provider, or to a problem with your router?
Signal strength determines the level of Internet performance on your device, which means that the higher the signal strength, the more likely you will be connected to running heavy applications such as games.
Here are 4 ways to check Wi-Fi signal strength on a Windows 10 PC
1- Using the taskbar:
This method is the fastest and most convenient way to check the power of Wi-Fi on a Windows 10 computer. All you have to do is click on the network icon in the taskbar in the lower right corner near the date and time.
You will see the available networks, and at the top of the connected network and a number of adjacent lines, each line represents about 25% of the signal strength, so the presence of one line means that the signal is weak, while the presence of 3 or 4 lines means that the signal is 100% strong, and can be used to run applications Heavy on the Internet like games.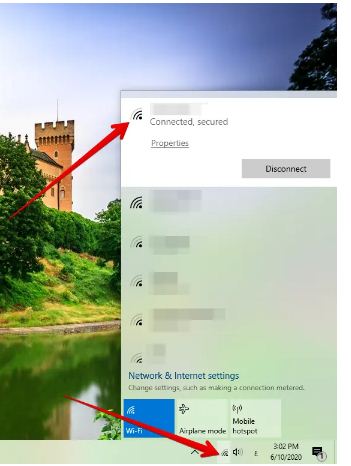 2- Network settings:
Go to the (Settings) page on your Windows 10 PC.
Click Network and Internet.
Click the Status tab in the side options menu, where the wireless icon indicates the current signal strength, and the higher the lines, the stronger the signal.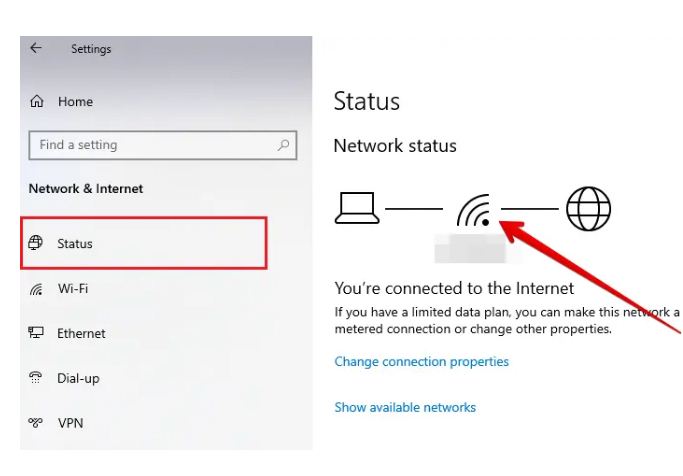 3- Using the control panel:
Go to the Start menu, then type in Control Panel.
Click Network and Internet.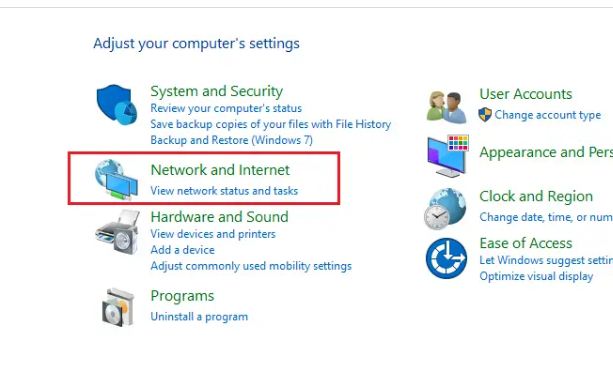 Next to the Communications section, you will find your network name, click on it.
You will see all network data, including signal quality.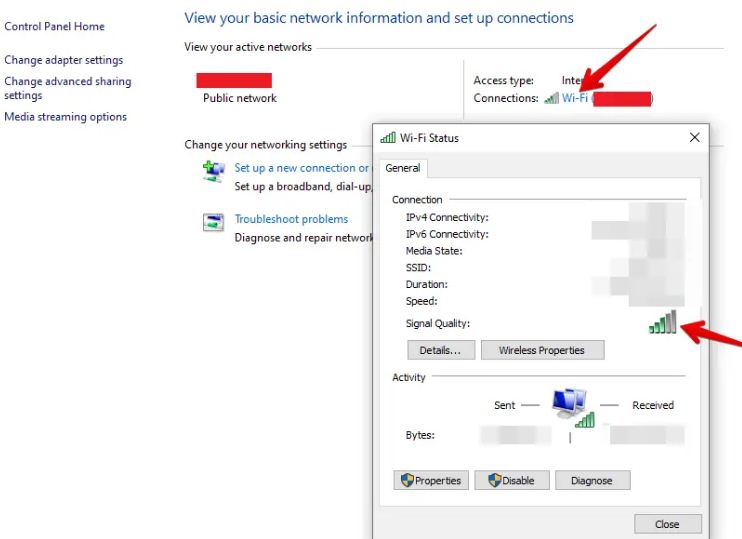 4- Use the command prompt:
Go to the Start menu and type in the cmd bar.
Type the command (netsh WLAN show interfaces), then press Enter, where you will see the network data, and at the bottom, you will find the word (Signal) next to the signal strength as a percentage, as shown in the following image: