Duplicate Photo Cleaner for Mac to remove duplicate photos
Since finding duplicate files and photos manually is difficult for the user and takes a long time, it needs a smart and fast tool to do this and here comes the role of Duplicate Photo Cleaner, which works on Macs smoothly and can find duplicate files and images as well and get rid of them and remove them permanently from The device provides hard disk space, thereby improving and accelerating the performance and efficiency of your Mac.
Duplicate Photo Cleaner for Mac to remove duplicate photos on Macs, and Duplicate Photo Cleaner to delete similar files and duplicate photos for Macs, if you have little space on your Mac and are looking for ways to get unused space, you can try Duplicate Photo Cleaner Which is designed to get rid of duplicate and unhelpful images on your Mac and take up a lot of hard disk space, and through the program, you will be able to save space that can be used to store the files and documents most important to you.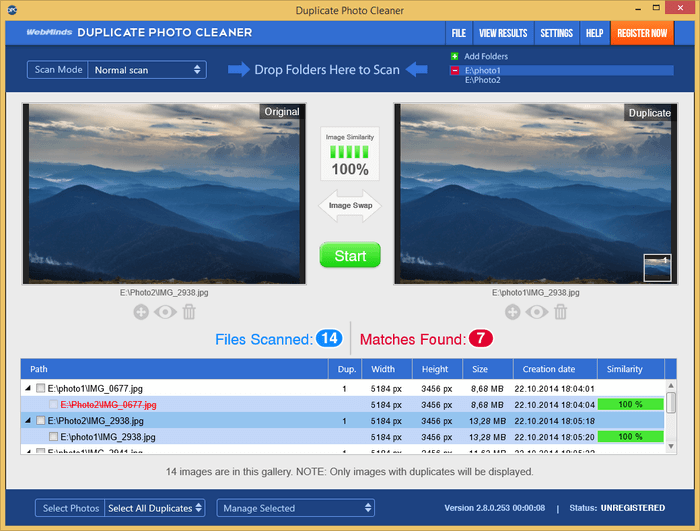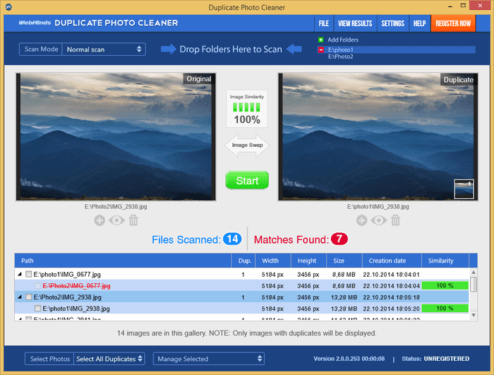 When you start Duplicate Photo Cleaner for the first time, a scanning window will appear that gives you the option to add the folders you need to scan to search for hidden and similar files and you can add folders via drag-and-drop feature within the program, and after running a quick scan to search for duplicates quickly, the program displays A main window with search results.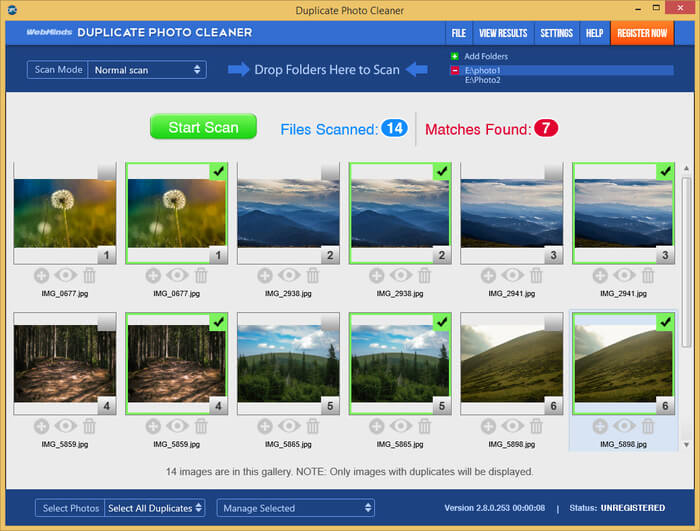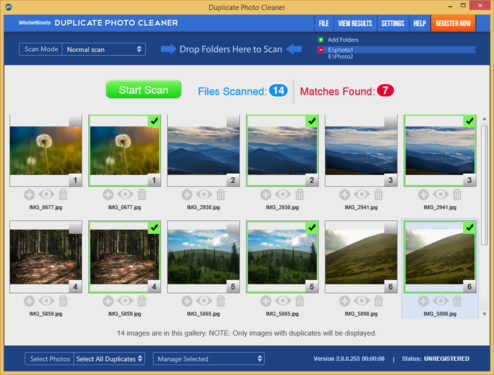 In the results of the scanning process, the user will see a list of duplicate files and images inside the folders, Duplicate Photo Cleaner provides numbers that indicate the exact number of copies of each image and file from the hard drive, and unlike other programs that scan duplicate files based on names, size, and dates, Duplicate Photo Cleaner searches for Duplicate pictures and files are the same way the user uses to find similar files, which is visibility.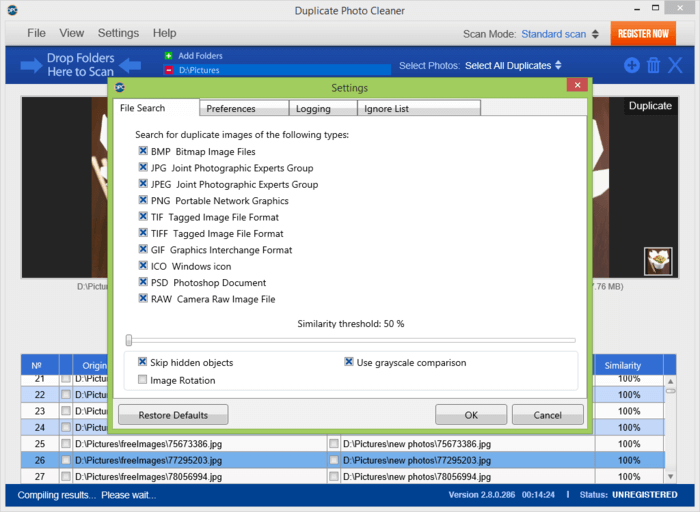 Besides, there is a Tri-View feature that allows the user to directly compare two images and show how similar they are. Finally, after the scanning process and the review of duplicate files and images is completed, the user can then decide on these files, whether to get rid of them, delete, copy or move them from one place to another on the device and all with just a few clicks and without a problem, and Duplicate Photo Cleaner can also Find duplicate images even if their layouts and formats are different.