Explain SnapTube app – the best video downloader app for Android 2021
SnapTube is the best video download app for Android 2020, as the program has a lot of very cool features, such as ease of use in addition to the support of many browsers and sites that you can download through it, as the application gives you many other different features.
Through this application you can download videos and audio clips through a lot of sites and applications in very high quality, and also allow you to play media files as well, and below we give you a full explanation of the program in terms of its advantages and how to use it in addition to the way to download it.
SnapTube features for Android
This program is very special and one of the best programs to download videos for Android, as it gives you many features and capabilities, and we mention the most important for you as follows:
SnapTube supports many different applications with which you can download videos and audio clips, including Facebook, YouTube, Instagram, Snapchat, WhatsApp, Tik Tok, Vimeo, and many other applications.
SnapTube is a mix between the browser and download tool with which you can access the internet, browse various websites, and download videos from these sites to your phone easily.
With the SnapTube app, you can download thousands of videos to your phone, you can play them, and also allow you to create playlists to arrange and organize media files on your phone.
The app allows you to download videos in a variety of resolutions like 720p, 360p, and 240p and you can also download them in 1080p, 2K, and 4K resolution which makes it a very unique and unique app.
With the SnapTube app, you can convert your videos into audio clips if you want to only listen to audio without watching the video, with very simple steps in the app.
The app provides you with a lot of other features, such as the very simple interface that makes it easy to use, in addition to it is a light and free application, which is why SnapTube is the best program to download videos on Android now and below, we show you how to use the application to download videos And audio clips on your phone easily.
How to use SnapTube to download videos:
Below we give you a full explanation of how to download videos through applications that use SnapTube, here are the following steps:
Download and install SnapTube
Initially, you will need to download and install SnapTube on your phone, and you can do this through the following steps:
Download SnapTube to Android phones then accesses the files.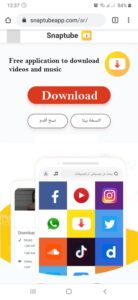 Click the application file to install it.
You may be prompted to enable installation from unknown sources, do so in settings.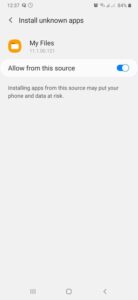 After that, follow the instructions that appear for you to install the application on your phone.
Download YouTube videos with SnapTube:
To download videos through Facebook, YouTube, or other applications on your phone through SnapTube, you need a few simple steps that are summarized by copying the video link and then pasting it inside the app and clicking on download. Here are these steps in detail:
First, enter the YouTube app on your phone and then choose the video you want to download.
Then click the "Share" tab to copy the video link.
From the options that appear, click on "Copy link".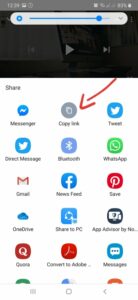 Now head over to SnapTube, and paste the link into the address bar.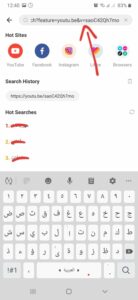 After that you will notice the download icon in the bottom right of the screen, click on it.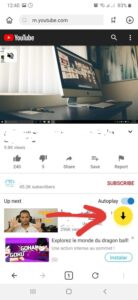 You can choose the quality that suits you, or you can download the video in mp3 format.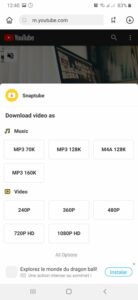 After that, wait for it to finish downloading the video to your phone, and you can play it through the app or through the studio.
Application information
Size of the application: 13.92MB.
Application price: Free.
Application type: Internet Browser and Download Manager.
App Name: Snaptube.
Conclusion
On this topic, we have discussed with you a detailed explanation about the SnapTube app, which is the best video downloader app on Android 2021, and you can use this app to download videos from a lot of applications and websites because it is considered very special and easy to use.