Honor announces the first wireless earphone
Announced ( Honer ) for (Magic Aarbidz) , the first wireless headphones brand subsidiary of Huawei China.
The company started offering headphones for sale in many countries, such as: Netherlands, France, Germany, and Italy. It comes in white and blue, with active Hybrid Noise Canceling technology
The active hybrid noise canceling technology is characterized by the presence of two microphone on the external side of the headphones, in order to confirm the direction of the speech, while a third microphone is located on the inner side to listen to sounds and remove any noise more than 32 dB.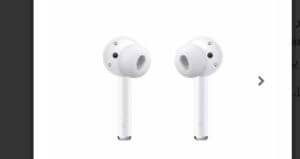 The headphone charging cap does not exceed 51 grams, while the headphones themselves are 5.5 grams each. It connects to phones via Bluetooth, and the company says: It works for 3.5 hours per charge, but if the cover battery is full of energy, the time is up to 14.5 hours.
(Magic Airbids) headphones are available in Europe at a price of 99.90 euros, with users in the Netherlands and France receiving an electronic bracelet (Honor Band 5) as a gift, provided that they purchase before May 18, noting that the price of the bracelet is 29.90 euros.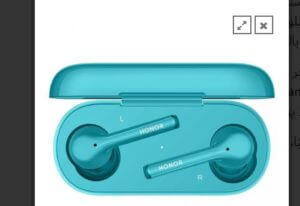 The headphones will also arrive in the UK soon, where the price will be £ 89.99 pounds.
Magic Earbuds. Priced at EUR 99.90