How to backup and restore computer drivers at any time on Windows 7/8/10
There are billions of people around the world using the Windows operating system on their computers and laptops, and Windows is one of the easiest operating systems and is the reason for the increasing number of users of this system provided by the old Microsoft company, we know that after installing any Windows system needs to install drivers It is programs that aim to play sound, screen, and internet on the computer naturally and without these programs, the device will not work optimally or you will find some things that do not work for you naturally such as games or video clips or the Internet and other things because they are the five senses of the computer.
Obtaining drivers or drivers is definitely a daunting task for some users.
Previously, computers were equipped with a disk called the driver's disk that contains all the necessary drivers for the device, but it is corrupted after a while.
In addition, most modern computers and laptops download special drivers. It's online or searching for it manually, which is a daunting task, and you also need to have internet fast enough to download these files, which are often large, which are not available to everyone.
And every time the Windows system is changed, you need to do the same thing and search for drivers again, so today in our explanation we will try to find a solution to this problem where we will learn together how to backup all drivers and drivers on your computer and restore them at any time Another when changing the copy of Windows, for example
How to back up and restore your computer drivers at any time on Windows 7/8/10
Steps to backup and restore drivers on Windows 7/8/10
Step 1. First of all, you need to download this program to your computer. To do this task, to download the program from the following DOUBLE DRIVER. After that, install the program on your Windows PC and run it normally and it will appear in front of you like the following picture.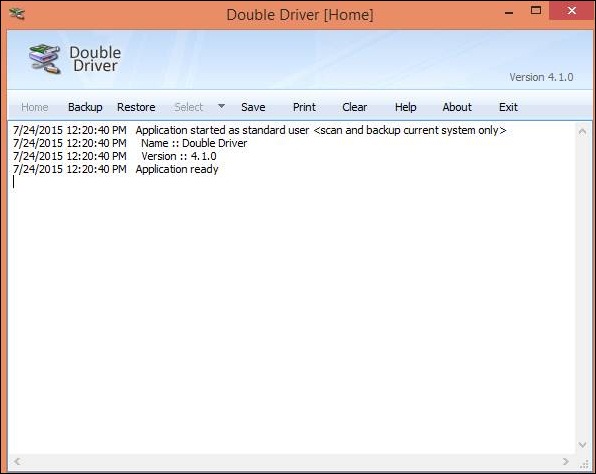 Step 2. Now click on the "Backup" tab and then below on the "Check Current System" button and the program will scan all drivers and drivers installed on your computer.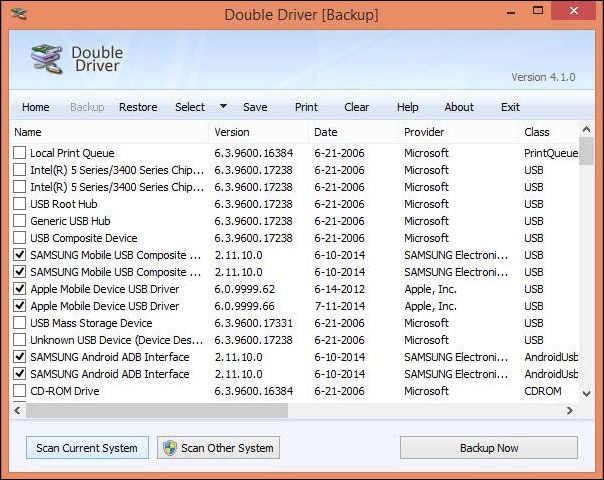 Step 3. Now put a checkmark in front of all the drivers you want to back up and click on the Backup Now button. A dialog box will appear in front of you to specify where you want to save the backup file to your computer.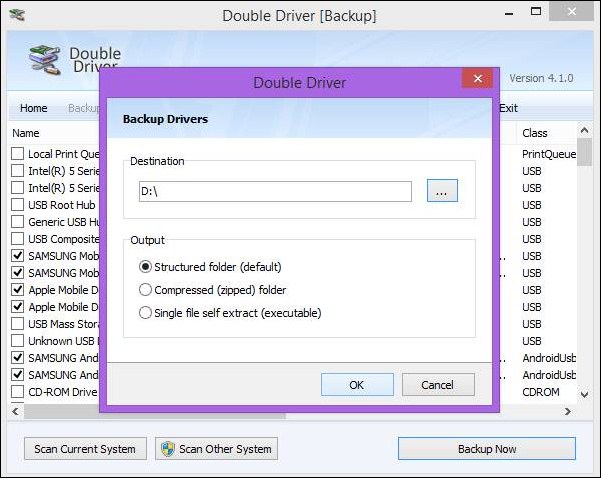 Note: Do not save the file to disk C because when you change the Windows version, you will lose all of these files, including the backup copy of your drivers.
Step 4. Now the backup process will start, and the backup file of the drivers will be created at the location you specified on your device, and now whenever you want to restore your drivers and drivers when changing the copy of Windows, for example, simply download the program to your computer Your device then run it and click on the restore button then locate the backup file on your device and the program will start to restore all drivers automatically without having to download or search for any drivers.