video player app with subtitles on iPhone and iPad
Play your video content with Infuse Watch almost any video format on iPhone, iPad and Apple TV.
It has a simple interface with attractive and easy-to-use colors with easy access to video information and a great presentation. Smooth, high-quality playback without cutting videos and 4K and Ultra HD movies with Dolby® and DTS®.
The film and serial cover are fully automatic.
Movie from iPhone or iPad to TV with AirPlay support and subtitles.
You can control the speed and skip of movie motion with Swipe.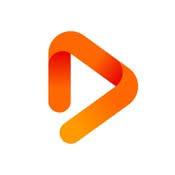 It has Zoom technology to round and increase the screen size to 8 degrees Zoom.
You can download the translation manually or through OpenSubtitiles.org with one click.
You can fetch and watch Infuse videos from Dropbox, Google Drive, Skydrive, Box and iTunes.
It organizes movies and series in files and offices, to make it easy to find them easily. It has a feature for playback at the same time that it stops watching and rating the movie after watching.
Share the offer on all social media, Twitter, Facebook and Google Plus sites.
Transfer movies from computer to iPhone or iPad by dragging and dropping in several ways via iTunes via FTP or browser using IP.
Ease of communication with Plex, Kodi, WMC, (XBMC) and other UPnP / DLNA services. Supports iPhone, iPod and iPad systems.
Advantages
– Multiple audio tracks
– seasons
– Gesture controls
– 8 video zoom options
ongoing process
TV out via HDMI or VGA adapter
Remove tangles
Additions
– Folders
– One-click translation downloads from OpenSubtitles
– Scrobble plays to trakt
– Download videos from network devices
– Drag and drop downloads via a web browser
– Get additional storage space integrated with SanDisk iXpand and Mophie Space Pack
Supported media
-: 3GP, AVI, ASF, BDMV, DIVX, DVDMEDIA, DVR-MS, FLV, ISO, M4V, MKV, MOV, MP4, M2TS, MTS, OGM, OGV, TP, TS, VIDEO_TS, WEBM, WMV, WTV
Audio: AAC, AC3 / E-AC3, DOLBY TRUEHD, DTS, DTS-HD MA, FLAC, MP3, OGG, PCM, WMA
– Subtitles: DVB, DVDSUB, MICRODVD, MPL2, PGS, SMI, SSA / ASS, SRT, SUB, TIMED TEXT,
TMP, TXT, VOBSUB, XSUB
To download , click here