Although there are many methods available, such as using the team that is very popular among users, Cloud Storage, and other specialized programs for transferring files between Mac OS X and Windows 10. However, do you work that you can send a file from Mac to Windows without any software? Yeah! There is a method that helps to exchange and transfer files between Mac and Windows without using any program and by just turning on "File Sharing".
Before getting started, you should be aware that you can perform these next steps only when your Windows PC and Mac computer are connected to the same network, otherwise, this method will not work.
On a Mac
To start, you need to connect both devices to the same network. After that, you need to enable and run "File Sharing" on your MacBook. To do this, go to " System Preferences" and click "Sharing" as in the screenshot below.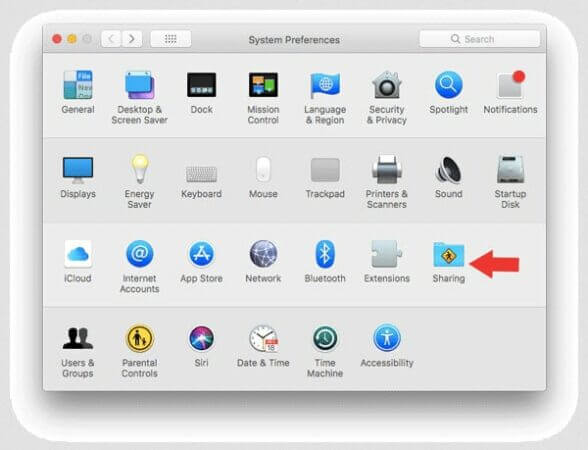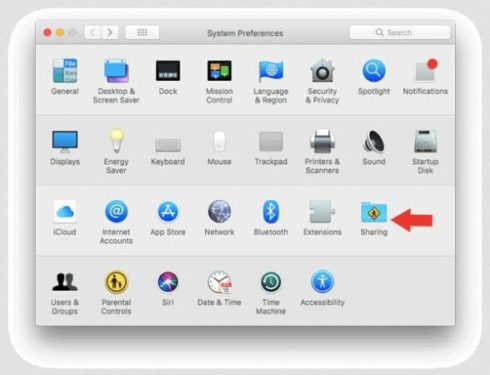 Now, you need to run " File Sharing ". After that, click on the "Options" button and then check "Share files and folders using SMB" and "Share files and folders using AFP".
You'll find the IP address on the sharing window, which looks like the screenshot shot below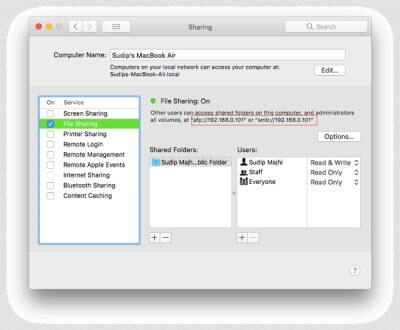 You need this IP address (found in the screenshot above). So, copy it somewhere on the device. 
On Windows computer
After that, open your Windows computer and press Win + R to open the Run menu, then write cmd and click on ok and enter the IP address that appeared with you in the Mac in the step above.
You will be asked your user name and password. Enter your Mac username and password correctly, and then you will see this window.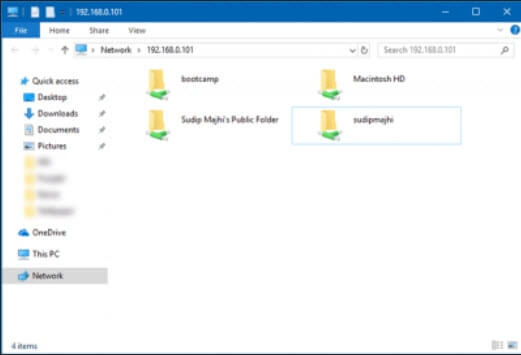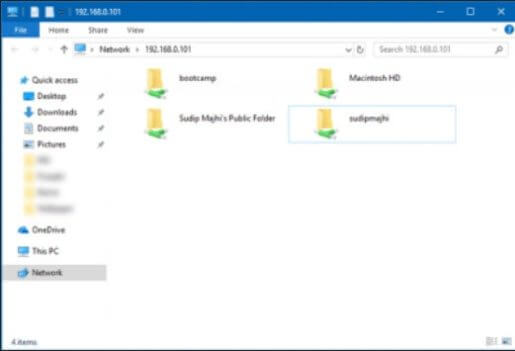 Now, you can access all your Mac files from a PC running Windows.