Best video downloading app for Facebook on phone
We are all looking for a way to download the videos that we see on Facebook, and we see many clips that we want to keep to watch them again without the internet and this is what we will talk about in this article using a dedicated application to download videos from Facebook on the phone
A lot of people use Facebook to communicate with others and to follow many pages that match their particular interests. The site has the ability to download a lot of videos from all over the world.
All you have to do after the installation process is log in with your Facebook account, you will log in to your account and you can use it completely naturally where you can browse, send and receive messages and everything Facebook provides you and use it in the same way. As for the addition here, it is the ability to download any video you want, and here are the steps to download the video through the application to download videos from Facebook:
You can explore the videos or archives you watched and find the video you liked in a short time
The only app for Android that can download HD videos! –
Find, Like, and Save videos you watched –
Share a live video to your friends –
Find and download any video by uploading videos directly to your friends.
There are no other steps just after installing the app so you can watch videos on the Facebook application itself and then download the video you want through the video downloader app
To download the application from Google Play under the name: My Video Downloader for Facebook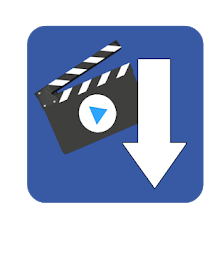 Store app name: My Video Downloading for Facebook
Application price: Free
Application size: 11MB "light"
Number of installations: 10,000,000 installed times
Developer: giannz
Android system: 4.0 and above
Version: 2018
Announcements: Includes advertisements
To download directly,
click here