Top 5 new features in the upcoming MacOS Big Sur for Mac
Apple announced during its annual developer conference (WWDC 2020) last week, its latest version of its operating system, the MacOS laptop (MacOS Big Sur) or MacOS 11.
MacOS Big Sur will be the first release of Mac OS for upcoming Mac computers that will run Apple's own processors, as well as older Intel devices.
MacOS Big Sur is now available as a beta for developers – here's how to download it and a list of devices eligible for that – and if you're not a developer, we recommend that you wait for the beta to arrive next July, and it's best to wait until the final version of the system for all users during the upcoming fall season, the system will be more stable.
Here are the top 5 new features for MacOS Big Sur:
1- New features in Safari: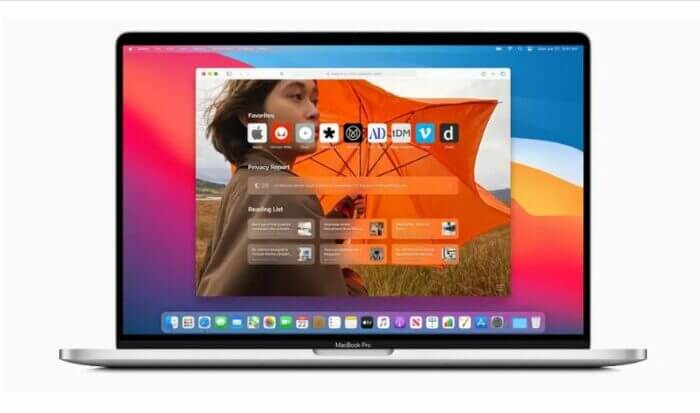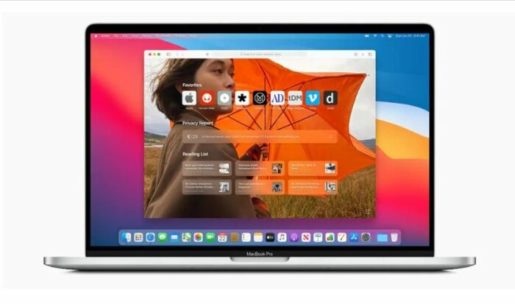 MacOS Big Sur brings the biggest upgrade to Safari, as Apple said: This is the biggest update for Safari since its launch in 2003.
Safari has become faster thanks to the JavaScript engine that helps it outperform third-party browsers that you can use on Mac computers. The browser will load the websites you visit faster, and has better tab management capabilities.
You will also find enhanced privacy features, such as the Privacy Report feature, which let you know how websites track your data and monitor the appearance of any of your passwords in a security breach.
The revamped Safari browser includes features that help you customize web browsing, where you can customize the new start page with a background image and sections such as Reading List and iCloud Tabs. With the built-in translation feature, the browser can translate entire web pages into 7 languages ​​with just one click.
2- Improvements in the messaging app: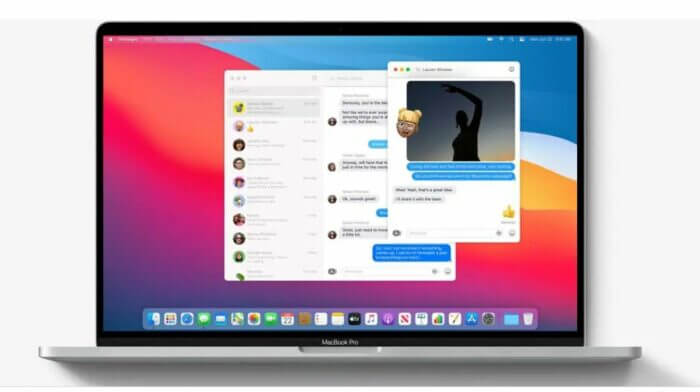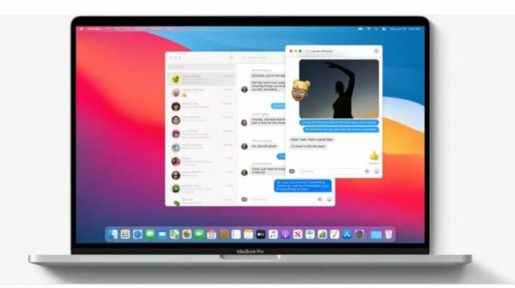 MacOS Big Sur messaging app includes new tools for managing important conversations and better messaging. You can now pin your favorite conversations at the top of the message list for quick access (similar to the new iOS 14 feature).
Apple has completely redesigned the search by organizing the results into matching links, images and phrases to help you quickly find what you are looking for. You can now create custom Memoji stickers on your Mac computer, as well as new group messaging features that help you communicate with family and friends easily.
3- New planning tools in Maps application: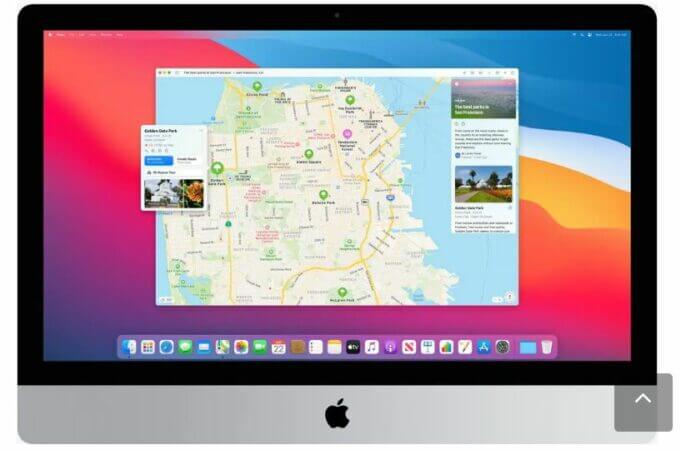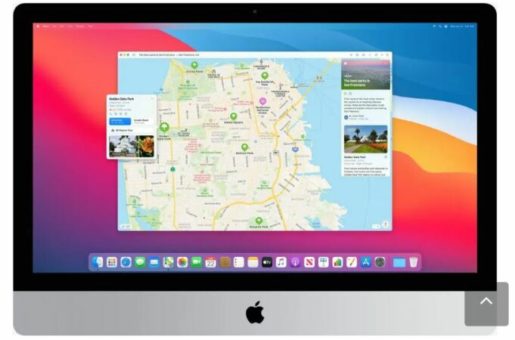 Apple has completely redesigned the maps app in MacOS Big Sur to provide you with new features to help you easily explore the places you want. The app now includes more options to help you explore new places. You can also create custom guides for your favorite restaurants, parks, and favorite vacation spots. With friends and family.
The application supports a new feature called (Look Around) that allows you to get a 360-degree view of places, and you can also browse detailed internal maps of the major airports and shopping centers. Plus the ability to direct bike and electric car rides on your Mac computer and send them directly to the iPhone.
4- Widgets: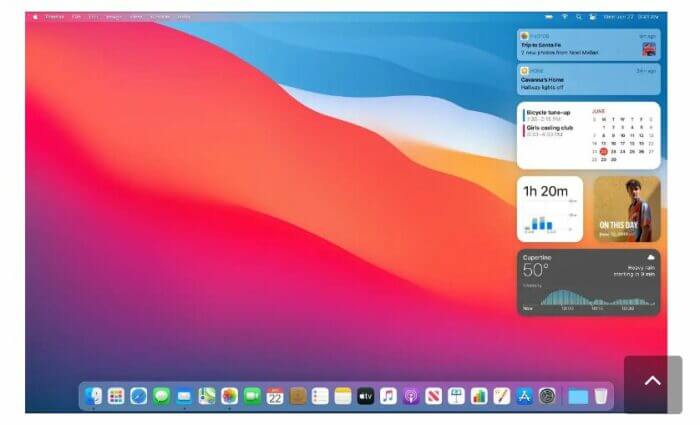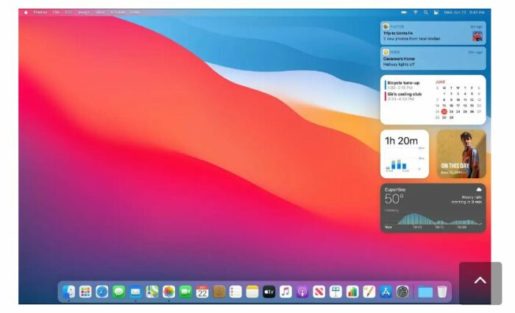 As with iOS 14 and iPadOS 14, MacOS Big Sur brings tools to Mac's home screen, and the tools are great dynamic icons that display app information directly, such as weather or your daily step count.
5- Running iPhone and iPad applications: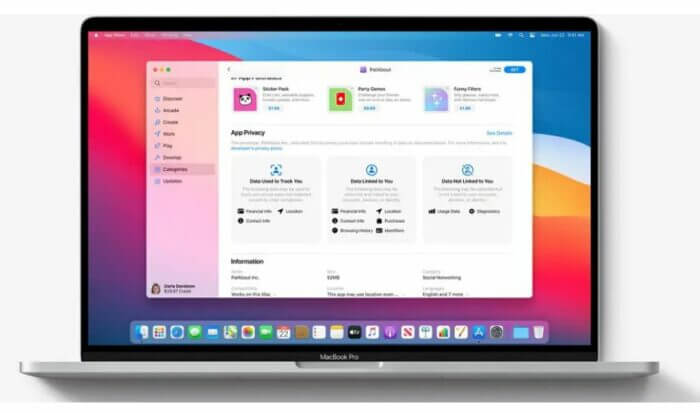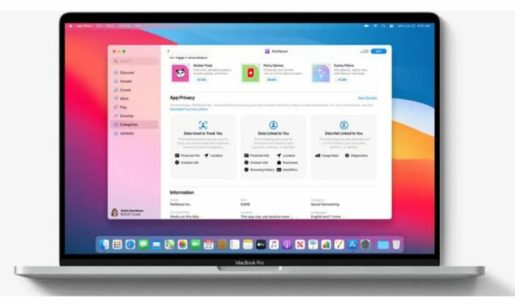 If you purchased a new Mac computer running the new Apple Silicon processor, the computer will be able to run the original iPhone and iPad applications, all you have to do is go to the Mac store to install the new apps.
Many iOS apps will be able to work side by side with MacOS applications, and if you have already purchased iPhone app, you will not need to buy it again for MacOS but it will download there too.