5 Of The Most Prominent Virtual Reality Glasses In 2020
Virtual Reality is a great way to see things in their natural form while you are in place with glasses that let you track movement in a virtual space as if you were already there.
What types of virtual reality glasses are available on the market?
Most virtual reality glasses come in three categories:
1- Virtual Reality Glasses for Smartphone : They are covers that contain lenses in which you place your smartphone, and the lenses separate the screen into two pictures of your eyes, and transforms your smartphone into a virtual reality device, which is relatively inexpensive as it starts at $ 100, and because all treatment is done on Your phone, you will not need to connect any wires to the glasses.
2- Connected virtual reality glasses : These are glasses connected to computers or gaming units via a wired cable. Using the dedicated screen in glasses instead of your smartphone greatly improves the image resolution and comes at prices starting from $ 400.
3- Independent virtual reality glasses: These are glasses that work without a wired cable, computer, or smart phone. They come with independent virtual reality games or programs included in them, but they have the same controls found in smart phone glasses, and usually provide a more convincing virtual reality experience, And their prices start at $ 600.
Here are 5 of the most prominent virtual reality glasses in 2020:
1- Oculus Rift S Sunglasses: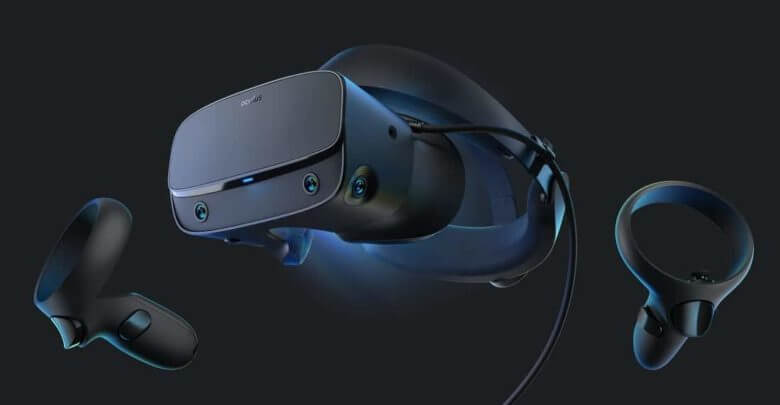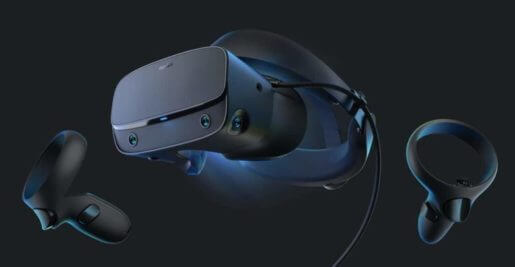 One of the most famous independent virtual reality glasses, offering higher accuracy than its counterparts, and is light when touch control, and does not need external sensors to work, but it requires DisplayPort to work, and the Oculus Store also contains many great virtual reality games such as: SteamVR .
2- Sony PlayStation VR glasses: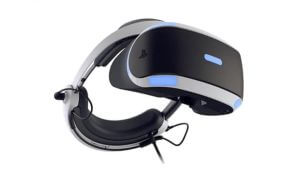 Sony PlayStation VR only requires a PS4 console to work, and given the huge difference between the power of PS4 and PC, PlayStation VR is an amazing virtual reality glasses.
The refresh rate of the glasses is also very responsive, and you will not encounter any problems with the accuracy of the trace, and thanks to the support from Sony, there are many PlayStation VR games that you can choose from.
Sony also offers a variety of accessories with glasses such as: the built-in PlayStation camera, and PlayStation Move consoles.
3- Oculus Go Sunglasses: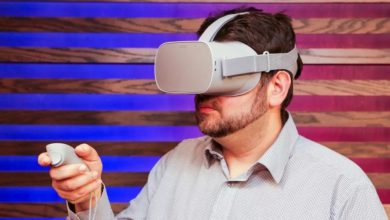 Considered glasses Oculus Go is the least expensive glasses from Facebook to experience virtual reality technology, which comes at the price of only $ 200, and you do not need a smart phone compatible and expensive to use.
The glasses allow you to have a full virtual reality experience with an intuitive controller, but it offers some concessions in specifications due to its low price, such as: using the Snapdragon 821 processor, and offering 3DOF motion tracking only, but this is sufficient to experience watching Netflix content on a virtual theater screen, Or play some popular virtual reality games.
4- Lenovo Mirage Solo sunglasses: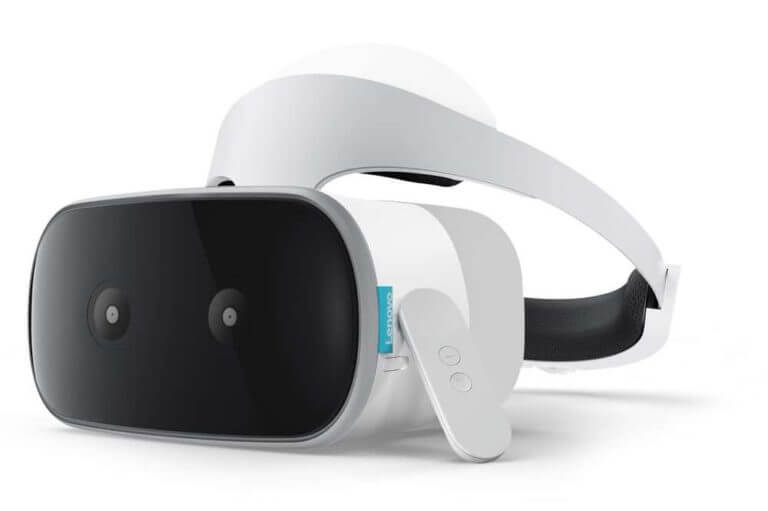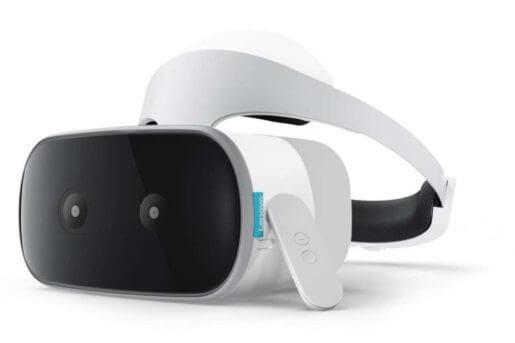 This eyeglasses is similar to the version of Google Daydream sunglasses, but did not reach the same quality, as it contains a Snapdragon 835 processor, and external cameras to track the 6DOF position of the same headphone, but it includes only one 3DOF motion controller which severely limits its capabilities.
5- Google Daydream Glasses: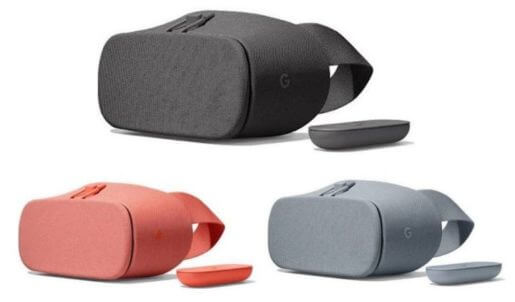 Google continues to support Daydream View, and if you have a compatible phone, these glasses offer great 3DOF VR experiences for only $ 60 to $ 130, all you have to do is install the application in your phone to enter the world of virtual reality, and navigation becomes easy using the console Included.
Although the glasses will not provide you with immersive worlds as the glasses associated with computers provide, Google provides you with glasses made of beautiful material, and works with many Android phones smoothly, in addition to its low cost significantly.