What is Hey Email and how does it work
The email management process (email) has always been somewhat cumbersome, especially with endless promotional messages and fraudulent messages, but it all looks like this may be from the past with the rise of the Hey app promising developers that it will change the concept of email forever.
Here's all you need to know about Hey email and how it works:
What is Hey Email:
Hey – which promises the user a completely different experience from the rest of the other email services – it provides a simple interface for navigating and controlling the different annual subscription plans that depend on the duration of the email address you want because it only costs to obtain a two-letter email address, such as: (( [email protected]) $ 999, three characters costs $ 349, and standard subscription plan costs $ 99.
For this amount, the app will provide you with a scan tool to determine who is sending you messages, which in theory helps to regain control of your inbox, through spam, and checks and categorizes them automatically without interference from you.
How does the Hey app work?
So far, the Hey app is available by invitation only, to sign up for an account, you can send an email to [email protected] and inform the company of the reasons you want to use the app, once approved, you will receive a subscription code that you can use to get your email address, which will appear as Next: [email protected].
Then you can access your inbox through the web browser or smartphone application, here you will find the main feature that the application offers which is (sorting tool) to check emails through a message that appears at the top of the screen inviting you to open a message.
Once the message is pressed, it will be moved to a list called (Screener), and the list of contacts sent to you for the first time is displayed, with two options: (Yes) to always agree to receive emails from this sender, or (No) this address will not be able to send any new messages to you.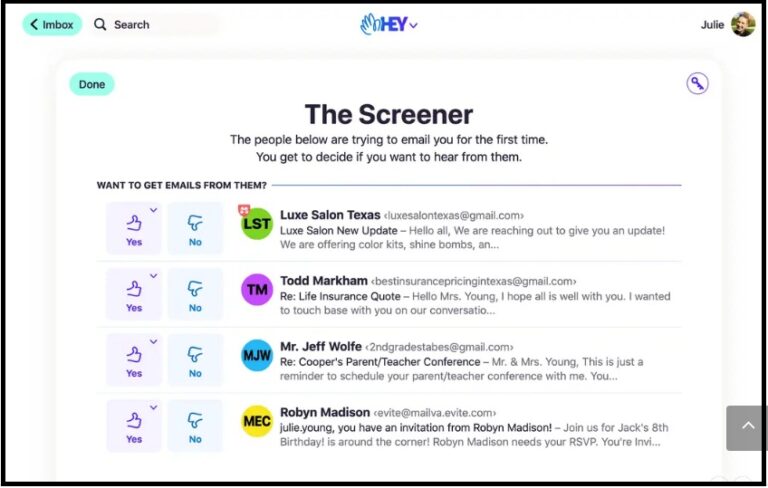 In addition to other benefits that include:
Anti-Tracking Technology: Allows the service to automatically detect emails containing Trackers.
Important document box: to keep important messages that you don't want to read at this time, but that you want to keep for future references, such as your electricity bill or shopping.
Pin important messages: When you receive an important email message that you don't want to forget, you can pin it to keep it visible to you at the bottom of the screen.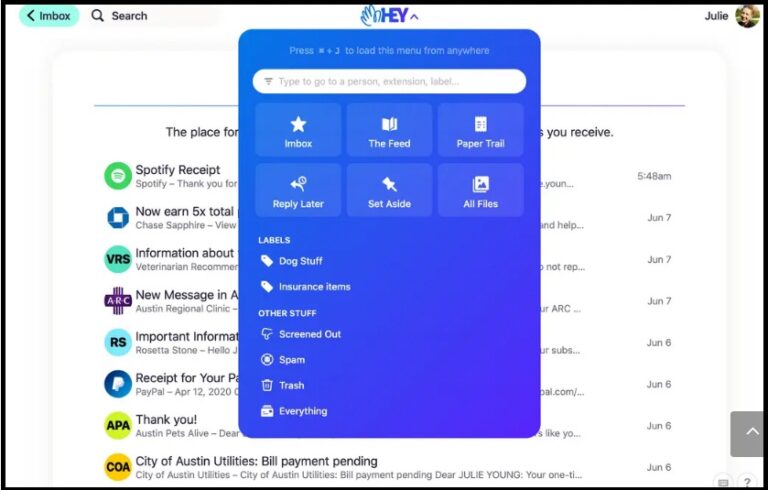 Can (Hey app) compete with other apps?
There is no doubt that e-mail services companies, such as Google, Apple, Yahoo, and Microsoft, dominate this market almost completely, and despite the emergence of some services that claimed to provide a different e-mail experience, they were not able to withstand these companies.
Like the Superhuman email app, which costs $ 30 a month, it was announced that it would offer the "fastest email experience ever", but after more scrutiny of the app's business model, it turned out to violate much of its users 'privacy and was completely out of the competition.
Even if not, free email apps like Gmail and Yahoo will continue to dominate the market for a long time to come, as many users find it good enough.
When something is free and good enough, it will be hard to beat, and then we find that Hey's email app has taken a deliberate first step without a doubt, but will have to do more to persuade users to pay $ 99 a year to use it.