how to enable (Back Tap) feature in iOS 14
On iOS 14, Apple has added a new feature to the Accessibility section called Back tap, which allows you to perform various actions by double-clicking on the back of the iPhone or clicking three times.
(Back Tap) feature helps you to connect double or triple-click options with a set of system tasks, such as: taking a screenshot, locking your phone, activating silent mode, changing the volume, and even launching certain applications such as Google Assistant.
It also works perfectly with shortcut autoplay, and you can use it to activate accessibility features like AssistiveTouch, VoiceOver, Zoom, etc.
You can also use the back tap feature to activate shortcuts, which unlock a completely new set of automation options using Apple's HomeKit platform, for example, you can create a shortcut that turns on all the lights in your home, then activate it by double-tapping the back of the iPhone when you wake up and sleep.
Here's how to enable (Back Tap) feature in iOS 14:
Go to settings on iPhone after installing iOS 14.
Click Accessibility.
Click (Touch).
Scroll down to (Back Tap) and press.
You will see two options (Double Back) or (Triple Click) Triple Back, press the option that suits you to do certain tasks when pressing on the back of the phone.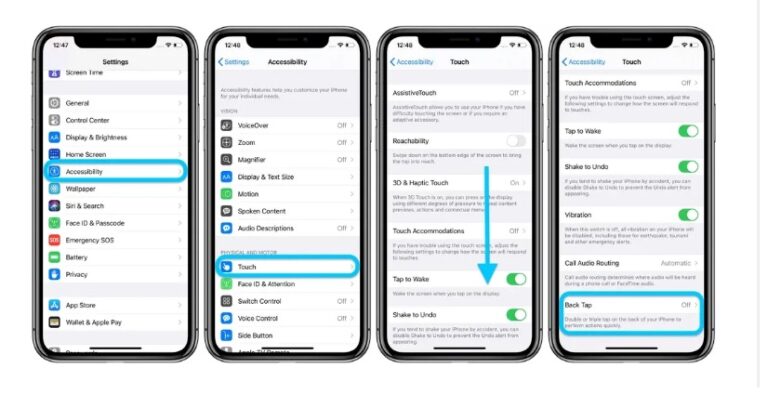 You can choose to use double or triple-click, or set each to perform specific tasks.
Once you click on either option, you will be presented with a list of the tasks that you can assign as shown in the following image: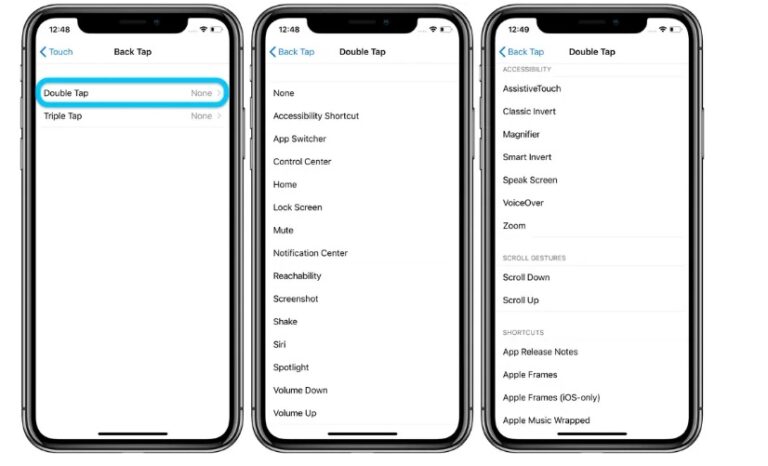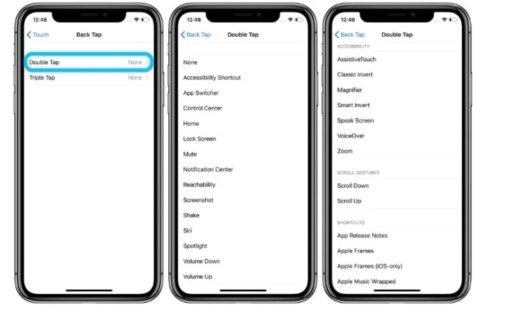 According to people who have installed the iOS 14 beta, Back Tap works surprisingly with them if the phone is unlocked – i.e. inside the home screen -, inside apps (including external apps), and even inside the lock screen.
This isn't the first time we've seen a feature like this on smartphones, as HTC allows users to click and even press the sides of the phone (U12 +) to perform specific actions.
Google Pixel phones also let you tap the screen while it's locked to check notifications; Google appears to be testing similarly customizable double-tap in Android 11.