5 ways to help you speed up your Android phone
When you buy an Android smartphone for the first time, it is fast and works very efficiently.
However, the situation soon changed after repeated use of web browsing.
Check e-mail and download a lot of applications as the system becomes slow and thus working
The phone turns into a headache and an uncomfortable task.
If you have recently encountered this issue and looking for a way to restore your phone to its usual speed, you are in the right place where you will learn 5 ways that can speed up your Android phone.
1- Speed ​​up the Android system
1- Deleting the applications that you do not need with the large number of applications available on the Internet, you may find yourself installing dozens of applications on your smartphone and trying them once or twice, and then you completely forget that.
Leaving a lot of apps that you no longer need to consume smartphone resources and thus the system becomes very slow, so try to delete every app you don't need.
To do this, you must access the phone settings then the application manager and then choose the application you want to delete to show you then a button to delete this application and here I took a step to speed up your phone.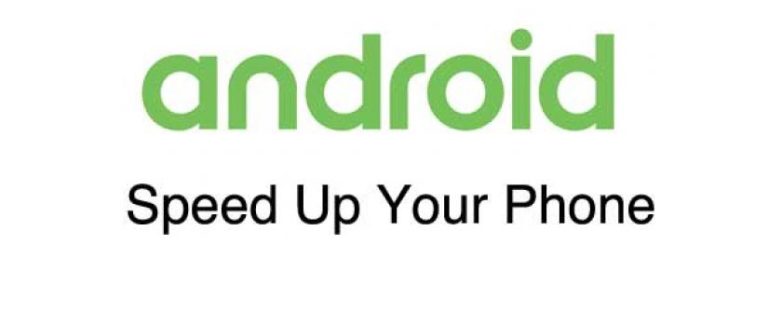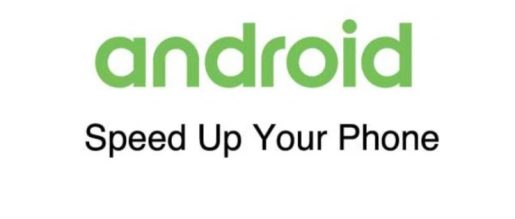 2- Empty storage space for unnecessary files
In many cases, smartphone users take the dozens, perhaps hundreds of photos and videos they leave on their phones, although they are not necessary, which leads to the accumulation of these files and their consumption of a large portion of the storage space on the phone and thus the Android system becomes very slow.
Besides, the downloads folder may also contain a lot of apps, audio and other files in addition to pictures, etc. This takes up a lot of storage space, although these files are no longer necessary, which is another factor contributing to slowing the system.
If you want to speed up your phone, you must take care of these files, as you need to free up storage space by deleting photos and videos, then all unnecessary files in the downloads folder, and to do this, you must first open the gallery application image and choose all non-photos and videos Necessary, then delete them, then pass them to the folder to download and empty all the unnecessary accumulated files.
3- Use apps to free up RAM
When running a specific application on Android, it consumes RAM, thus running a bunch of apps might make the phone slow.
In order to speed up the phone, we can use some apps that can dump RAM, which is reflected positively on Android system when it becomes fast and thus contribute to speed up your smartphone.
An app that you can use for this purpose is the NQ Android Booster app, which can make your phone faster.
4- Initializing the external storage card
In many cases, the external storage card is the reason for the slow system Android, because it may contain a large number of files in addition to the ability to install some applications on them.
What you need to do in this case is to remove this card from your phone and then put all your files that it contains on your personal computer, then return the card to the phone and set it up, when finished, you only need to reinstall the important files on this card and install it again On your smartphone, restart your device to notice that the Android system is faster than before.
5- Return the phone to the factory position
If all of the above steps do not speed up Android, then you need to factory reset your smartphone. This method will delete all files and applications you have installed before, so be sure to back up your files before starting this process.
After finishing returning the phone to factory mode, the device will become as new as if you just got it, and thus it will get much faster. Do you want to know how factory reset works for your phone? Follow us in the upcoming articles and you will learn how to return your phone to factory mode.